Sea Start Online Shop
Diesel Bug Treatment (500ml)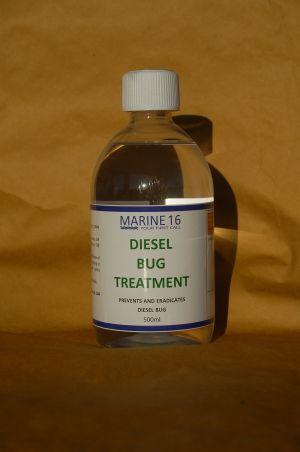 Marine 16 Diesel Bug Treatment incorporates a highly effective diesel fuel preservative for the control and prevention of microbiological contamination in diesel fuel. Approved for use by Mercedes Benz AG, NATO, DAF and by Shell in the Netherlands to prevent and control microbiological contamination in fuels.
(Regular preventative use 100ml to 2000 litres of fuel, mild contamination 100ml to 500 litres of fuel or severe contamination 100ml to 100 litres of fuel)
Due to safety reason this product is sent by next day courier service
If multiple items are required please call the Sea Start office 01489557364 for stock and delivery prices
Updating...