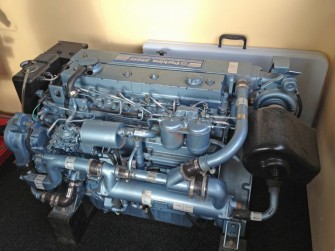 The aim of the RYA Diesel Engine Course is to prevent you breaking down at sea. However, if you do experience mechanical problems this course will give you the confidence to carry out simple diagnostics. Don't worry if you have no knowledge of engines or limited mechanical ability – you will be surprised how straightforward most of the checks and adjustments are.
Sea Start holds courses at their offices in Hamble during the winter months and the price is a bargain at only £89.00 to Sea Start members (£94 to non-members). Call now to book your place Рdon't delay Рbook today, or buy a Course Voucher for your partner or friend Рa great gift idea!
We can arrange 'exclusive' course dates for your Owners' Club, Berth Holders Group, Yacht or Motor Club.